Esato News

Facebook Home downloaded 500.000 times in five days
Apr 22
The new Facebook Home app has been downloaded 500.000 times in five days. Receives negative feedback in user reviews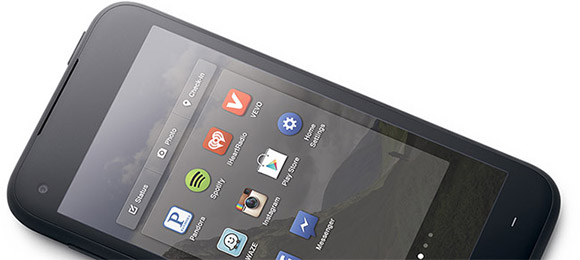 Facebook Home is a new set of apps that was launched for the Android platform five days ago. It has been downloaded over 500.000 times since last Thursday according to Google Play statistics. The app is currently only available for Samsung Galaxy S III, Galaxy Note II, HTC One X, HTC One X+ and HTC One.
The app has not received much positive feedback from its users. Average rating is 2.2 (of max 5). Out of 11.176 votes, 5.762 users has given the app a one star rating.
Facebook Home is installed as one app, but it adds multiple features to an Android phone:
Cover Feed - Adding Facebook feeds directly to the lock screen. Including text and images

Notifications

Chat Heads & Messenger - Chat app that are located on top of other apps

App Launcher - which

is a substitute for the usual App Launcher on an Android smartphones.
Many users giving written feedback about the app says it can not replace the default app launcher and that the app has too much focus on Facebook.
Facebook Home will only be available to the above mentioned phone models if you visit Google Play. For those wanting to try the app on another Android 4.0 Ice Cream Sandwich phone or newer should visit XDA-developers and follow the instructions there.
Source: Esato.no
News Index