Esato News

Geeksphone to start selling smartphones running Firefox OS today
Apr 23
The Spanish smartphone vendor Geeksphone will most likely start selling two smartphones running Firefox OS today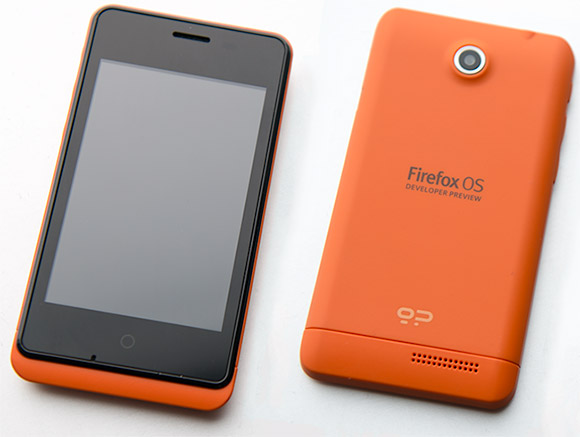 The Spanish smartphone maker Geeksphone will today start selling two models running the new Firefox OS. Geeksphone is together with Telenor one of the companies behind products running the Firefox OS. We visited Telenor Comoyo a couple of weeks ago and took a closer look at the new OS.
Two phone models will be available from the Geeksphone online store later today. The most affordable model called Keon (see pictured above) has a 1 GHz processor, 3.5-inch display with a 320 x 480 pixel resolution, Bluetooth, Wi-Fi, FM radio, 512 MB RAM which is sufficient for this OS, 4 GB internal storage expandable using microSD card. The Keon will ship for 91 Euro plus taxes. The more expensive model called Peak has a 1.2 GHz dual-core processor, 4.3-inch display, Bluetooth, Wi-Fi, 512 MB RAM, FM radio, 4 GB internal storage expandable using microSD card. This model will set you back 140 Euro plus taxes.
We have tried a Keon developer preview model and the Firefox OS seems to run smoothly on the current hardware. Phones running the Firefox OS has similar specifications as those running Android. The two OS' are based on the same Linux kernel which makes it easier for hardware vendors to develop drivers for the Firefox OS.
The Geeksphone store is currently in maintenance mode, but you should probably be able to order a model from them in a short while.
Read our first impression of the Firefox OS (in Norwegian only)
News Index